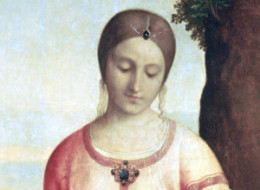 These examples are a bit later than the Gnostics but they certainly demonstrate that the Catholic church was fond of burning heretics:
From:
http://en.wikipedia.org/wiki/Death_by_burning
"In 1184, the Roman Catholic Synod of Verona legislated that burning was to be the official punishment for heresy, as Church policy was against the spilling of blood. It was also believed that the condemned would have no body to be resurrected in the Afterlife.[dubious – discuss] This decree was later reaffirmed by the Fourth Council of the Lateran in 1215, the Synod of Toulouse in 1229, and numerous spiritual and secular leaders through the 17th century.
Civil authorities burnt persons judged to be heretics under the medieval Inquisition, including Giordano Bruno. Burning was also used by Protestants during the witch-hunts of Europe.
Among the best-known individuals to be executed by burning were Jacques de Molay (1314), Jan Hus (1415), St. Joan of Arc (30 May 1431), Savonarola (1498) Patrick Hamilton (1528), John Frith (1533), William Tyndale (1536), Michael Servetus (1553), Giordano Bruno (1600) and Avvakum (1682). Anglican martyrs Hugh Latimer and Nicholas Ridley (both in 1555) and Thomas Cranmer (1556) were also burnt at the stake."
About Christianity
Read the Article at HuffingtonPost